As spring is upon us, it is time once again for the season of outdoor barbecues and garden social. With the daylight hours getting longer and longer, people are excited to spend more time in the warm sunshine. For those wanting to spruce up their outdoor patios, MEOOEM offers a collection of five beautiful chairs that will add comfort and style to your backyard.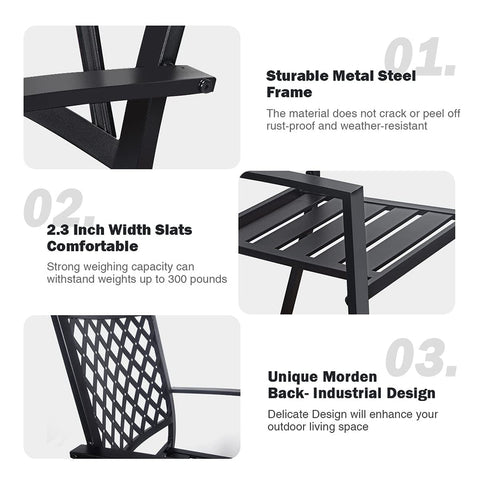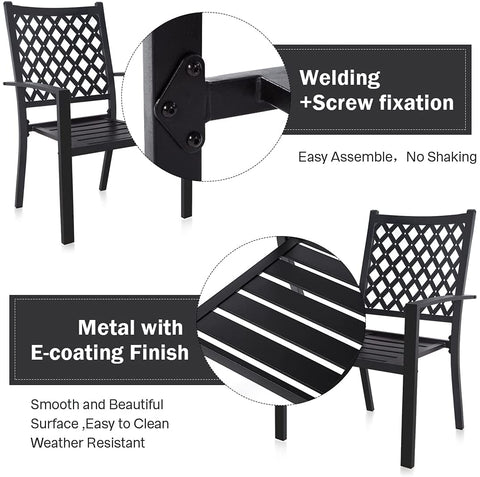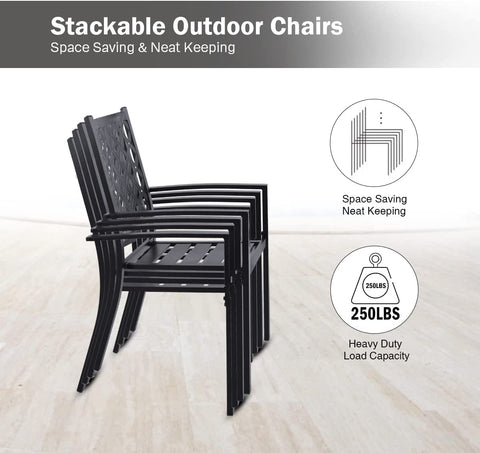 If you love a classic look, you'll adore our stackable black metal outdoor chairs. This chair matches a variety of different styles and features an ergonomically-designed frame to maximize comfort. It also features a rust-resistant and weather-resistant coating. The stylish chairs are also very convenient as they can easily be stacked. If you are looking to save space, these black metal outdoor chairs are a perfect choice for your outdoor space.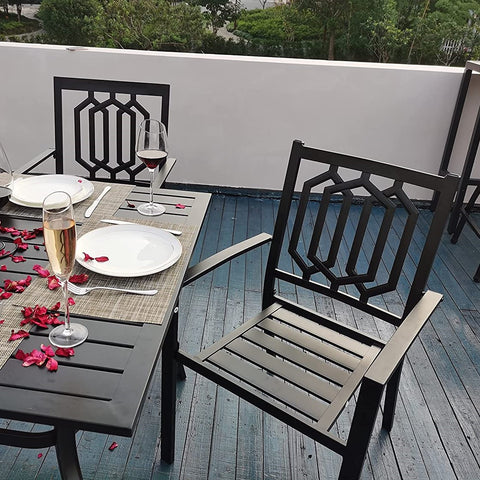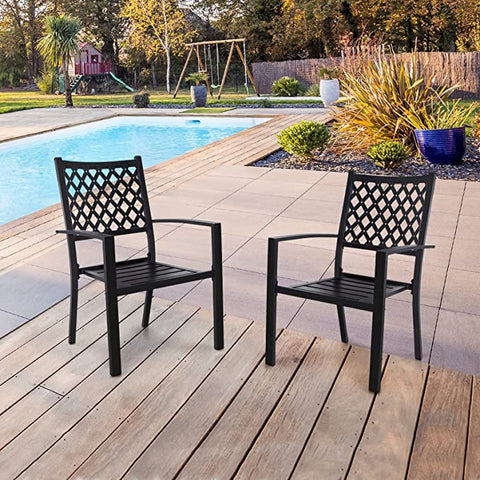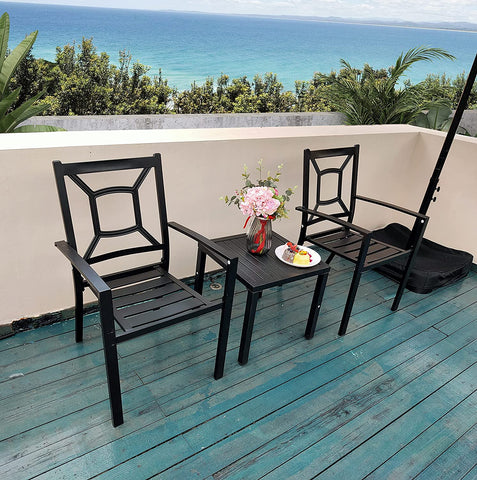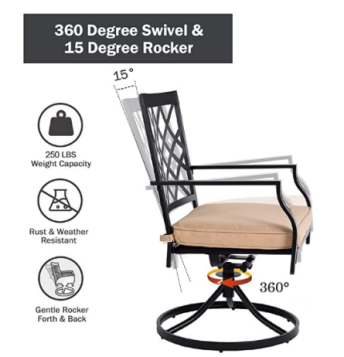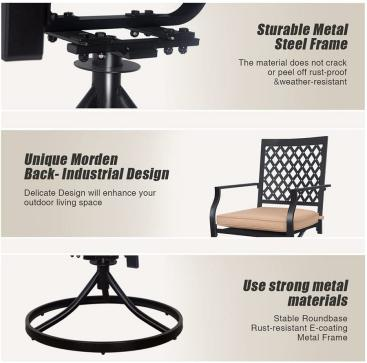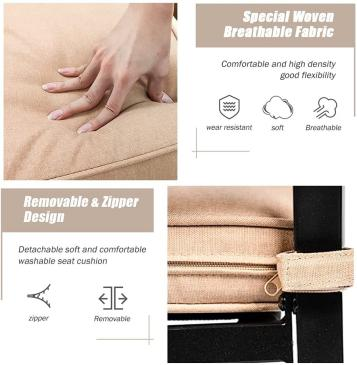 Our dining rocker chairs are perfect for festive gatherings. These patio swivel chairs provide a great range of movement, allowing you to easily pivot from one conversation to another. With our anti-rust coating, these chairs are both comfortable and durable. The black weave design is both minimalistic and classic. If you are a parent of little ones, this is a great chair for the family. Also, each chair features a matching cushion with high-density sponge.  It's comfort and can be easy to wash with its removable outer lining.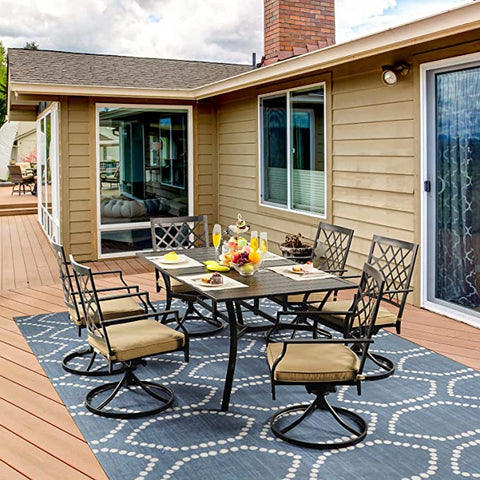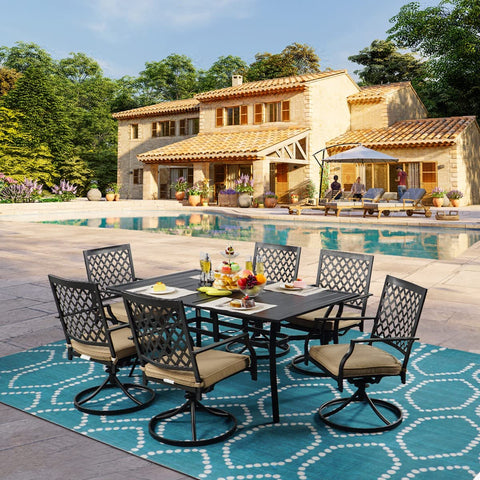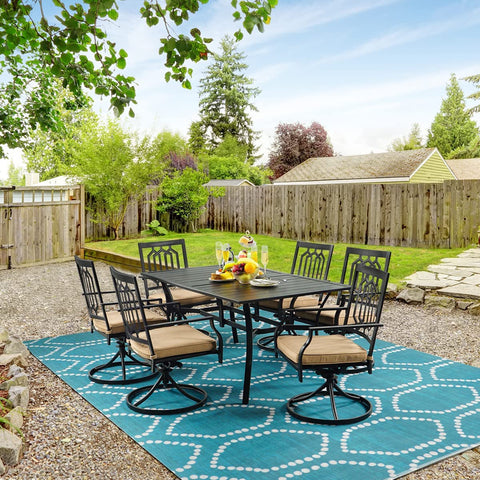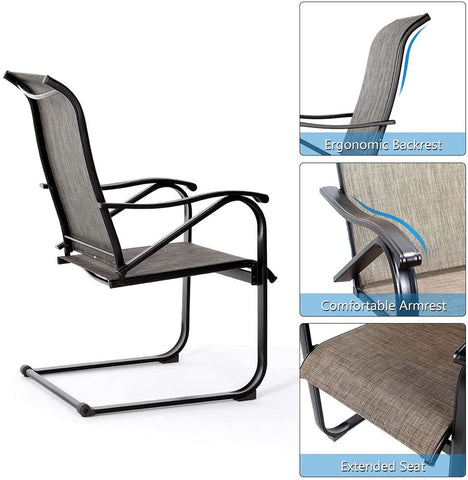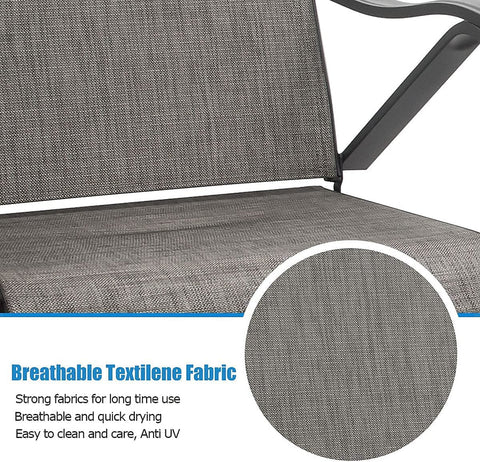 If you can't decide between our stable and rocker chairs, the Bistro Dining Chair is a great choice. These black metal outdoor chairs provide rocker motion at a 15 degree angle. They are ergonomically designed with a high back and contoured seat and great for outdoors as the fabric is quick drying. If you want an elegant chair to enjoy leisurely mornings or afternoons outdoors, you'll love this one.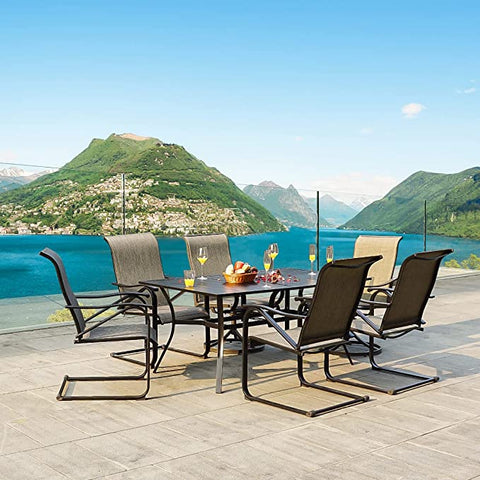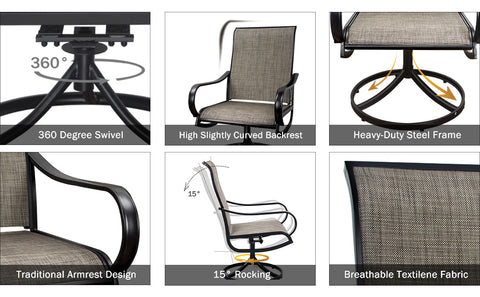 If you liked the Bistro design but would prefer a full swivel, these patio swivel chairs will have everything you'd ever want. These chairs combine elegant looks with 360 degree rotation, helping you stay mobile even while relaxing. The round bottom with triangular supports provide maximum stability. These chairs have a beautiful modern look that will elevate your outdoor space. If you want a comfortable yet trendy design, you'll love these patio swivel chairs.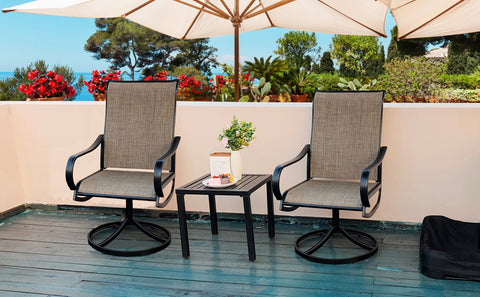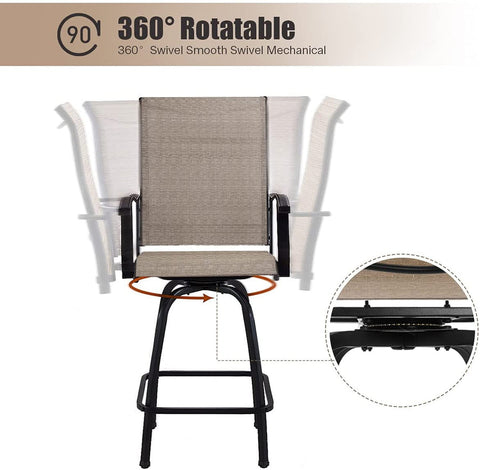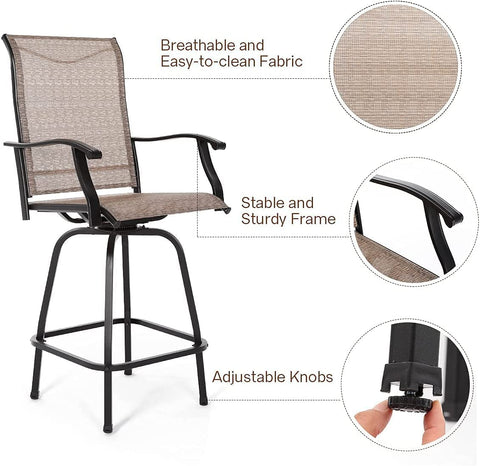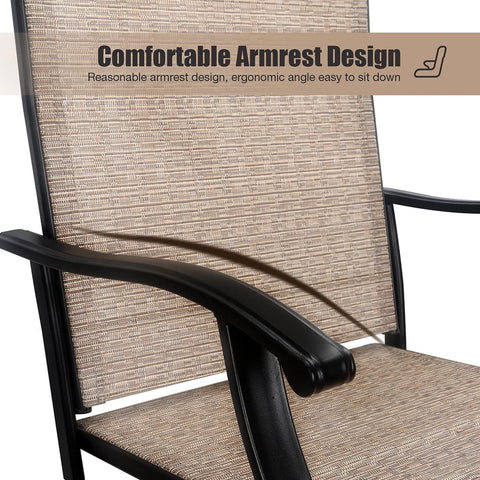 MEOOEM patio bar stools are great for sharing a cocktail or two with friends. The durable construction which can hold up to 250 pounds make these black metal outdoor chairs long lasting features of your décor.  Meanwhile, these patio swivel chairs provide added flexibility to your social gatherings. Its 360 degree rotation allows you to rotate in your seat any which way. Also, the lightweight and breathable fabric won't attract heat or make you feel stuffy in the summer months. If you have an outdoor bar or pool, these chairs are great choices for your next event.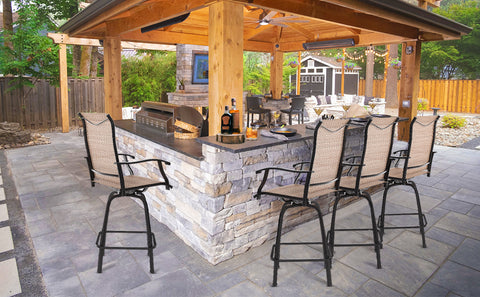 MEOOEM collection of black metal outdoor chairs and patio swivel chairs is carefully crafted in order to add style, beauty, and comfort to your backyard. Whether you prefer minimalistic or modern, there is a style for your needs. Choose your favorite and order now to get these items in time to impress your friends and family members at your next outdoor event.