In sunny weather, sit on the swivel chair with your family, feel the warm daylight, enjoy the food and beautiful scenery, and experience the purity and clarity of life.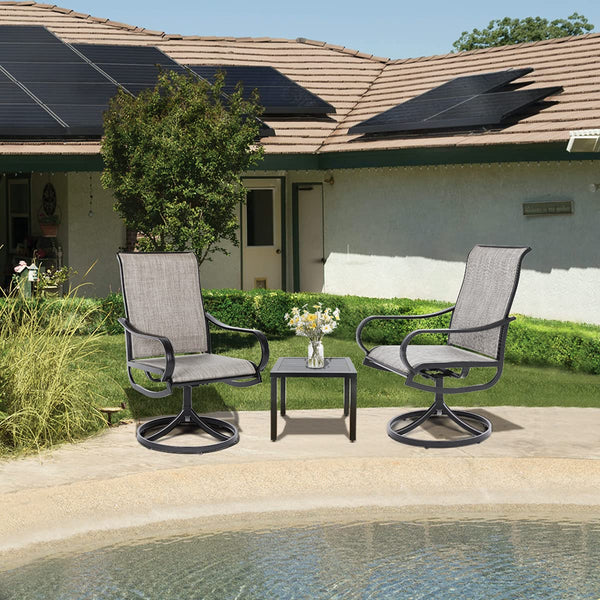 MEOOEM outdoor swivel chairs are sturdily constructed and made of high quality fabric and metal, with simple design style and ergonomically designed backrest to give you a comfortable feeling, they will be an excellent decoration in your yard.
●360 degree swivel:You can rotate to the desired position without moving the chair.
● High backrest design:You can have a more comfortable seating experience. The fabric is breathable and comfortable.
●Curved armrests:Ergonomically designed to confirm your arms can lean on the armrests when you relax naturally.
● Anti-rust coating makes the frame of the chair stronger and more durable, so that the chair will not become unattractive and fragile due to moisture during the rainy season.
Enjoy your time with MEOOEM!