Did you know that your outdoor patio umbrella doesn't have to be an eyesore? Or look like every other single one that you see on your block? It's all about focusing on your search with the right details to guide you. When you need a patio umbrella that is going to be just right, focus on the following details.
The Designs
There are 3 colors that you can choose from to help you get just the right one for your outdoor dining table.  
This umbrella measures 15 'L x 9' W x 7.5' H. It'll perfectly cover all seating spots at the table and still be a beautiful addition to the table itself.
They have a crank on the middle of the pole so that you can easily open and close the umbrella without struggling to get it to pop up or pull down. It's easy and durable so that you have just the control you need. The steel ribs frame the umbrella perfectly to keep it in place and look great use after use!
Outdoor Umbrellas Meant to Last
It'll look like any other umbrella out there, but it is. This is made from an anti-fade UV-freindly fabric. It'll hold its perfect color day after day and it will still hold off the rain. This is reinforced perfectly with a durable frame for extra strength.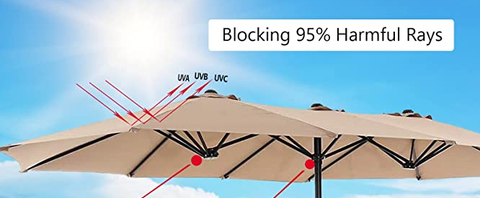 How to Use Your Umbrella
If you want to make the most out of your umbrella, you'll want to install it properly in the hole of your table. The stable umbrella base that will connect to the hole in the table and help you to keep the shade centered as intended. Once it is installed, you can use the crank to open it. This will help unfold it properly and then lock it open so that it doesn't collapse halfway through your dinner!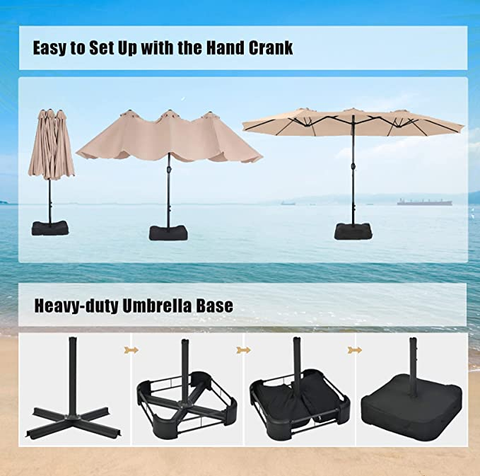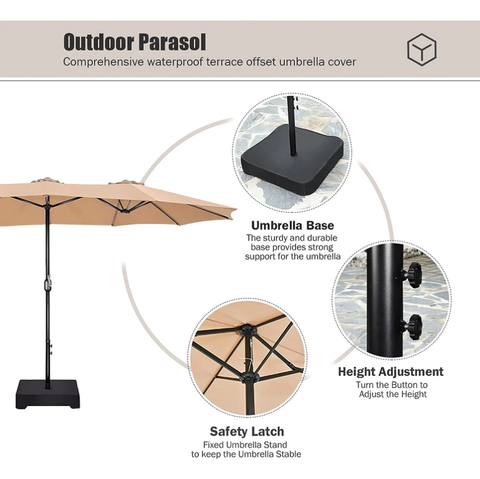 From coffee on the patio to a dinner in the garden, this patio umbrella is your generously sized and beautiful addition to help you enjoy your outdoor time. It will help you enjoy those hot afternoons and even wait out a brief shower.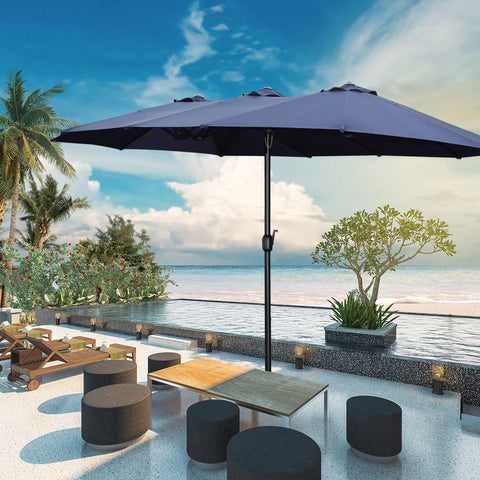 One of its best features is that you can easily open and close it so that you can crank it down when you want to enjoy the full sun, and then crank it up again when you want to cool off in the shade.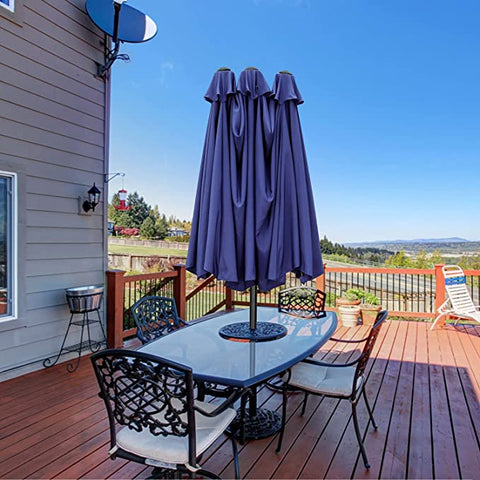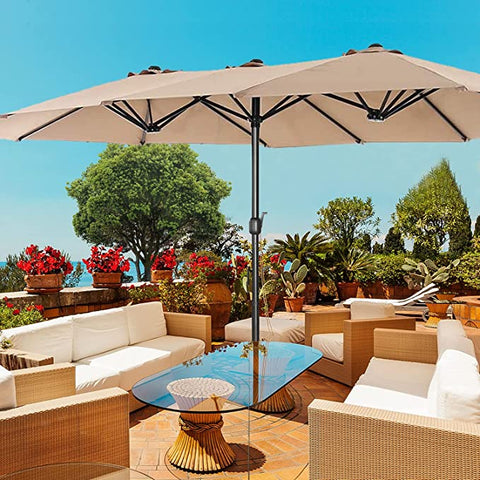 It will add class and sophistication to your dining table, and it's going to be one of those accessories that end up as a true essential. If you want to enjoy your outdoor space all season long, year after year, get the beautiful patio umbrella that is going to transform your space in function and fashion.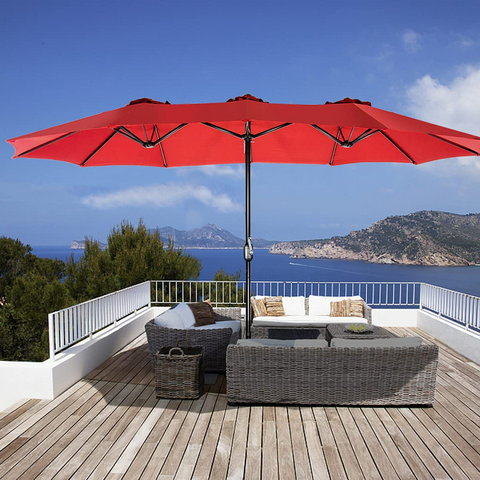 From its structure to its sophistication to its overall function and purpose, the moment is now to dress up your table with something that is going to be as elegant as you could hope for. Shop it at now!